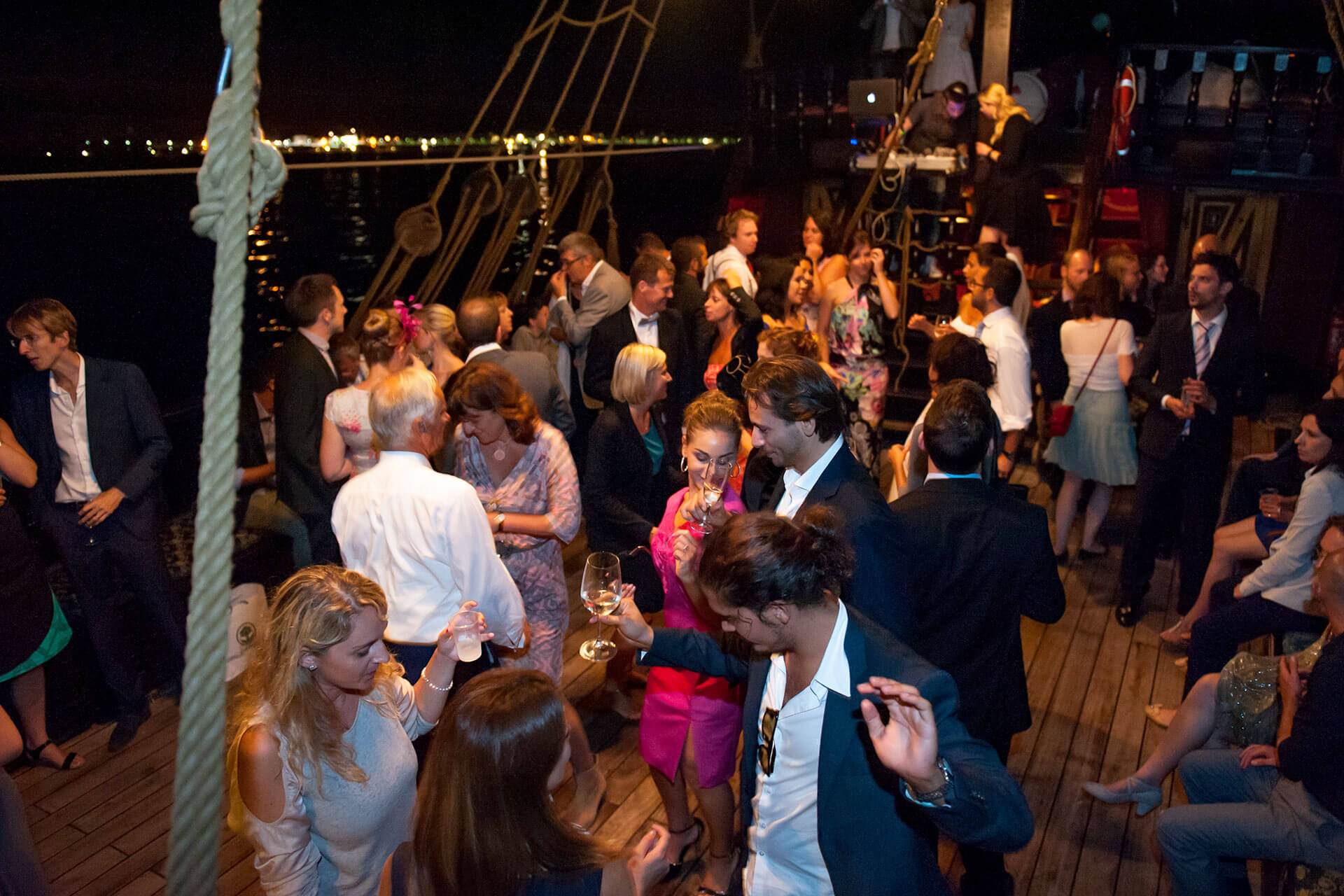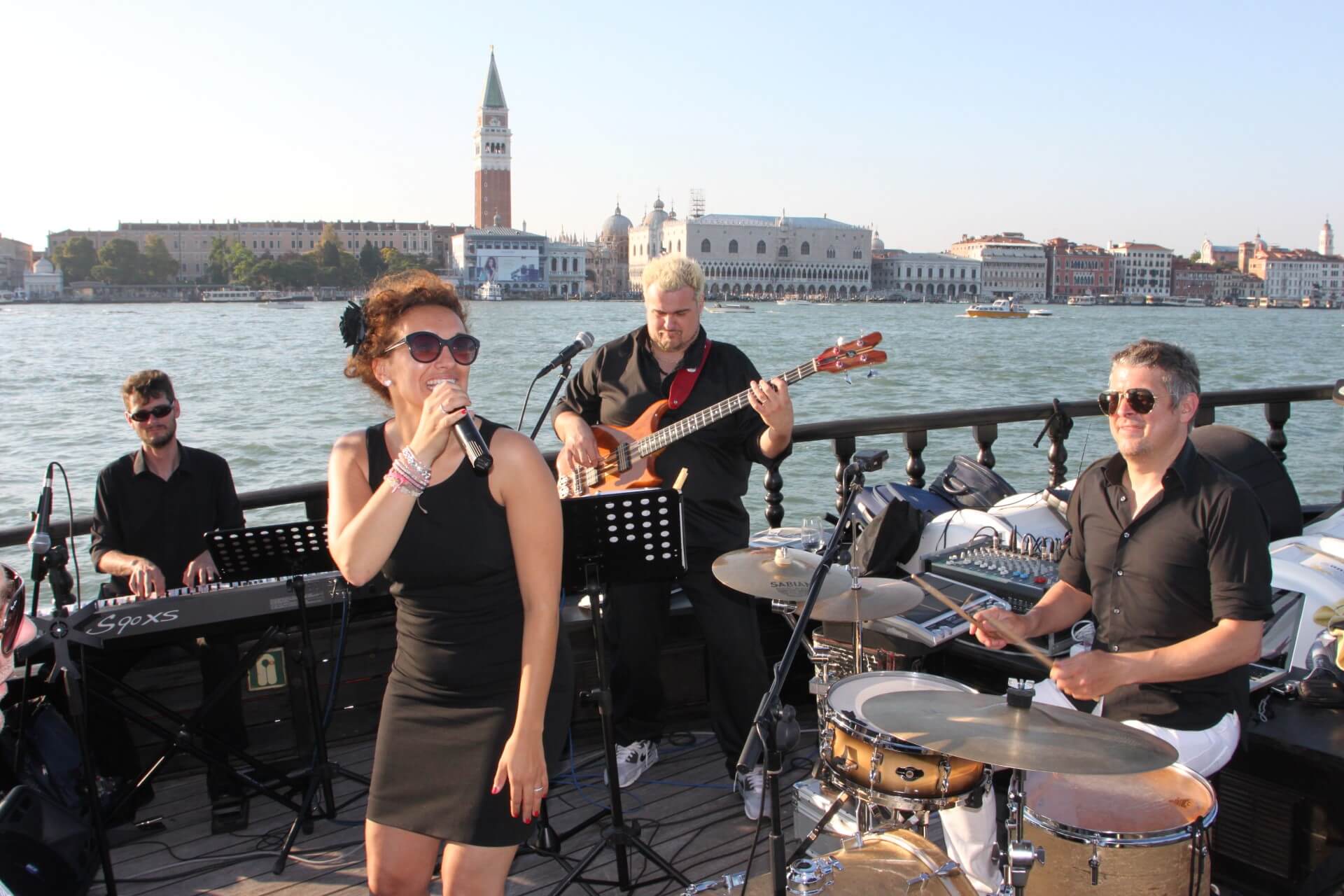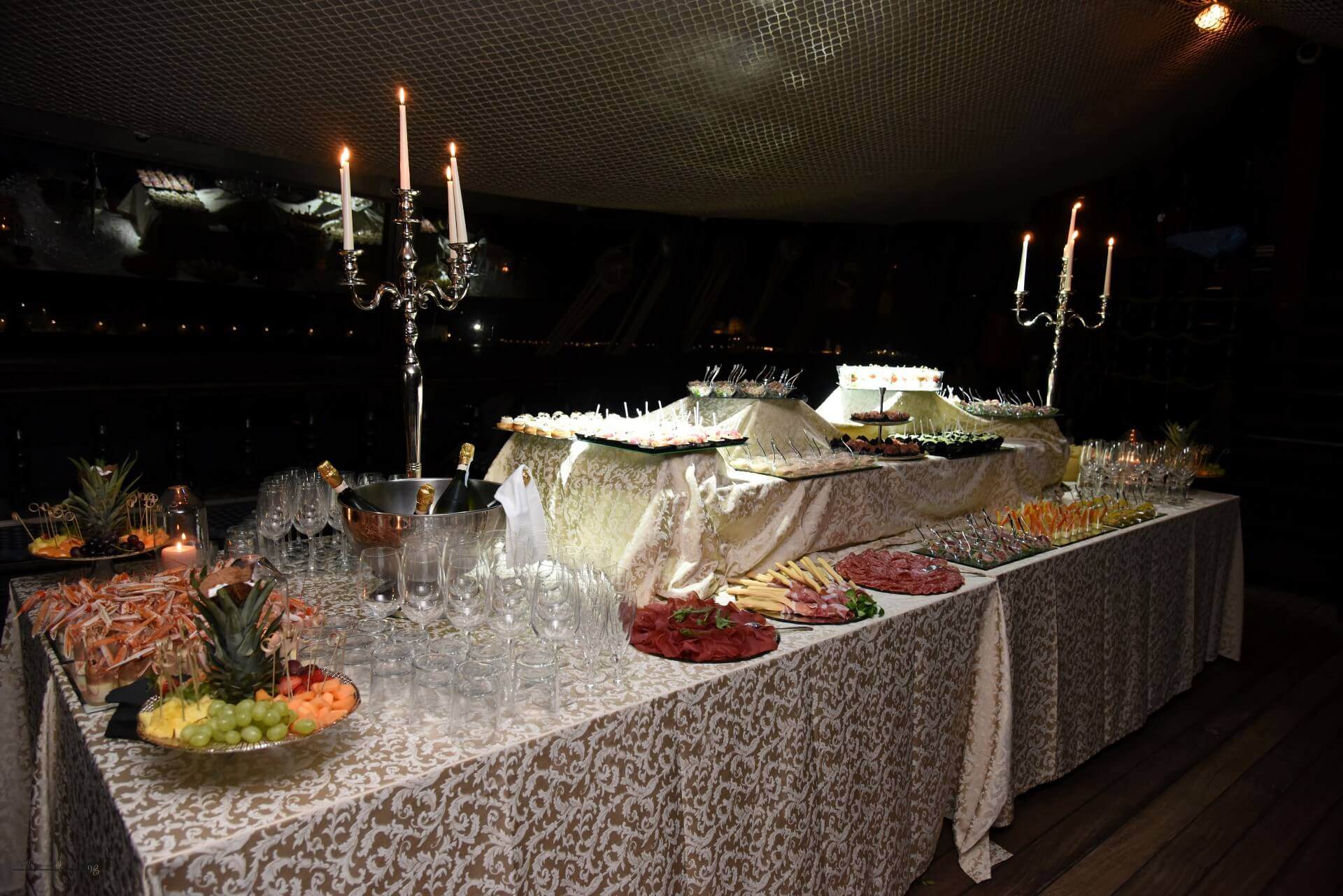 Boat parties in Venice
Let your creativity and imagination run loose; everything is possible on board the Venetian Galleon!
By customizing the spaces on board the galleon, we will recreate the setting that best suits your imagination: from an elegant and refined gala dinner to a colorful theme party, a playful graduation party, or a refined wedding anniversary; creating the event you have in mind is simple with the help of our staff.
The unique atmosphere of the galleons and its theme location will allow you to live an exciting experience, immersed in the seductive setting of the Venetian lagoon.
Not to be missed
For special occasions such as the Carnival, Saint Valentine's Day, Halloween, New Year's Eve and the Feast of the Redeemer, the Venetian Galleon organizes open events for individuals and small groups - annual events not to be missed.
Saturday 20th of July 2019: celebrate the Redentore with us!
Looking for the right occasion for a party on the Galleon?
Let yourself be inspired!

The supreme culinary arts of the Sirocco food workshop allow the Venetian Galleon to assure an excellent level of quality for food services.
The freedom to work entirely self-sufficiently allows us to prepare and control products right from the purchasing of raw materials. In accordance with the HACCP plan, we control the production, conservation and transportation of food preparations on board the galleons, right up to the final serving phase, which is performed with the maximum attention to every detail that has always been a prerogative of our business philosophy.
Our menu proposals range from the most classic dishes of Venetian tradition to the most refined international preparations, satisfying the divergent needs of customers with personalized menus.