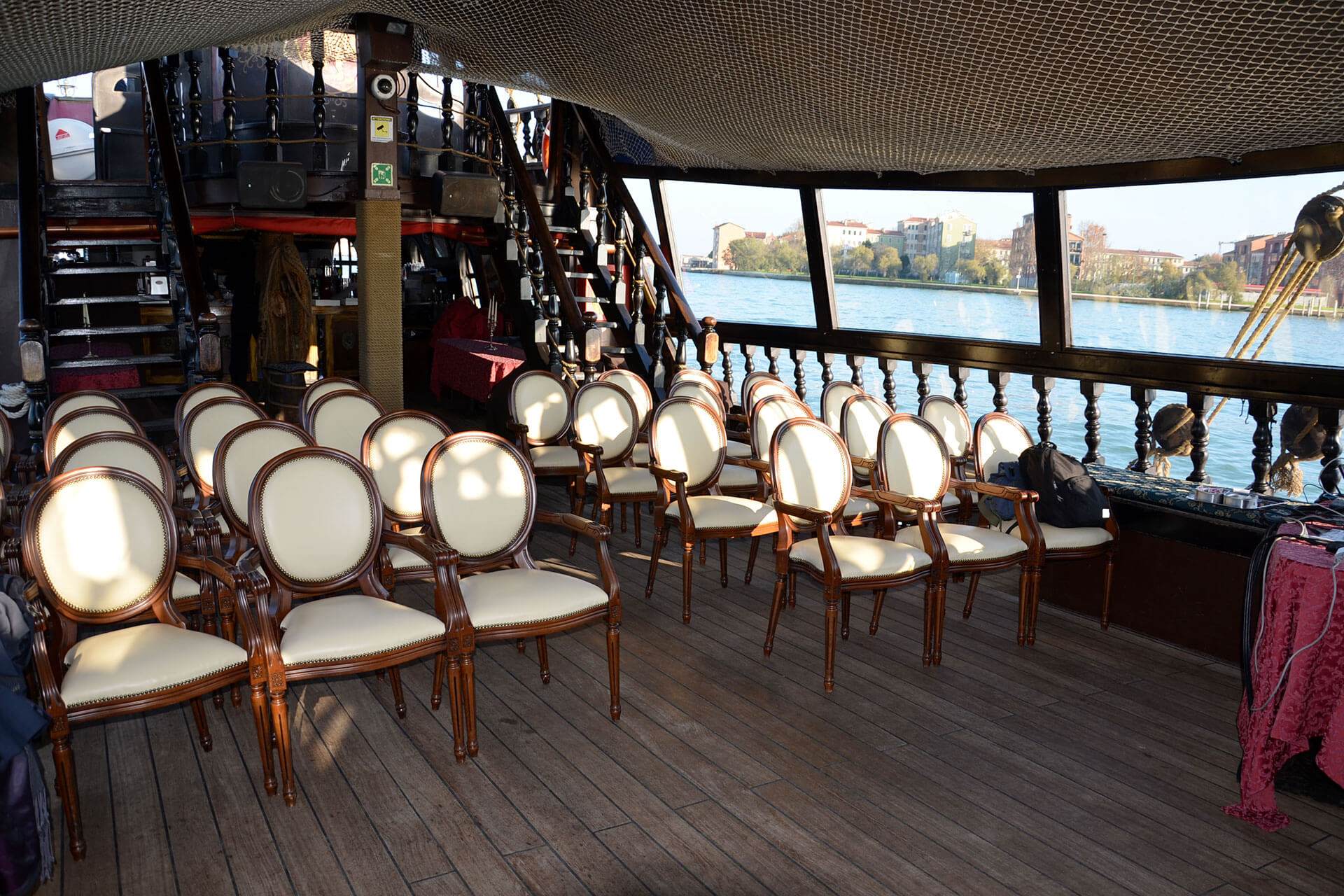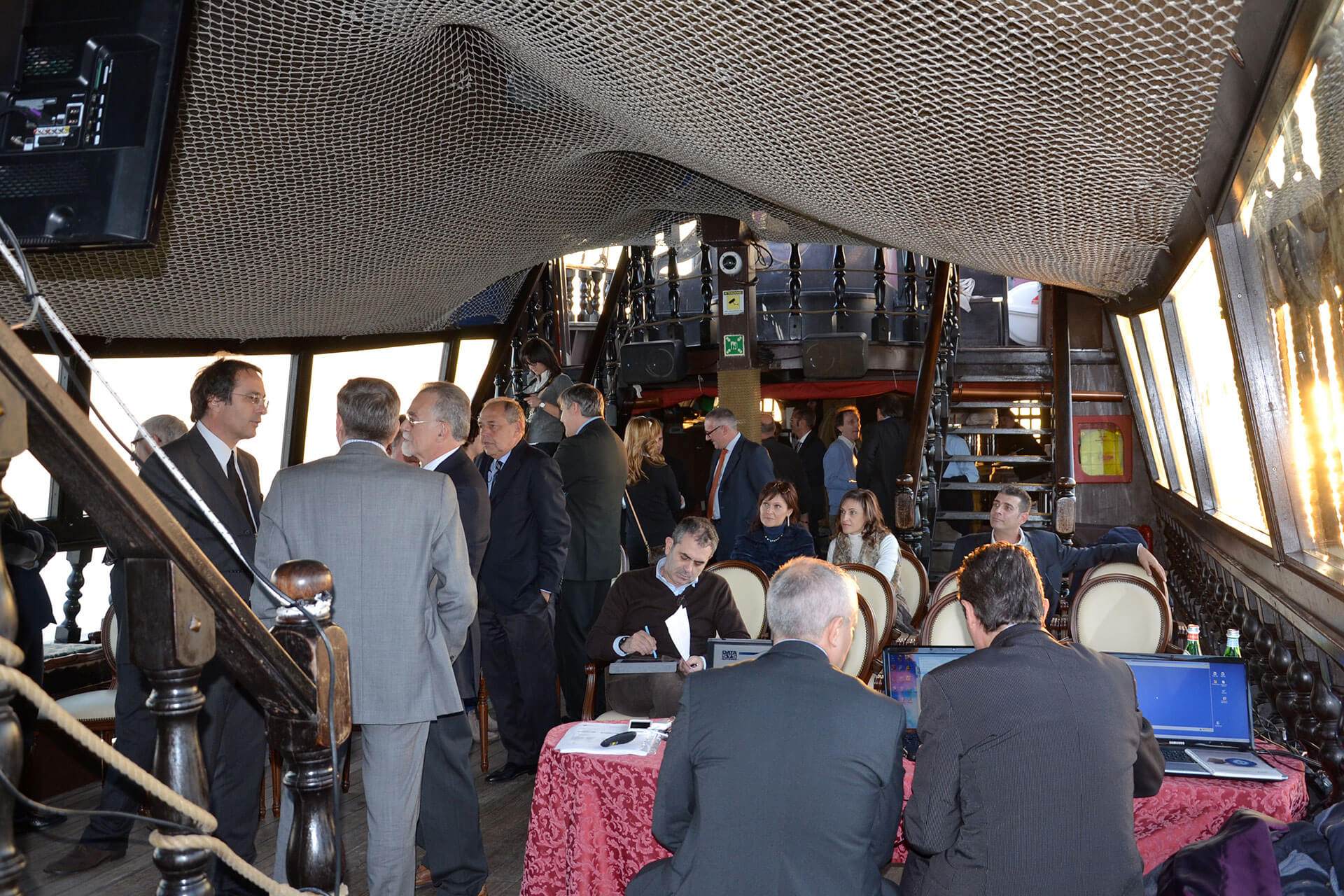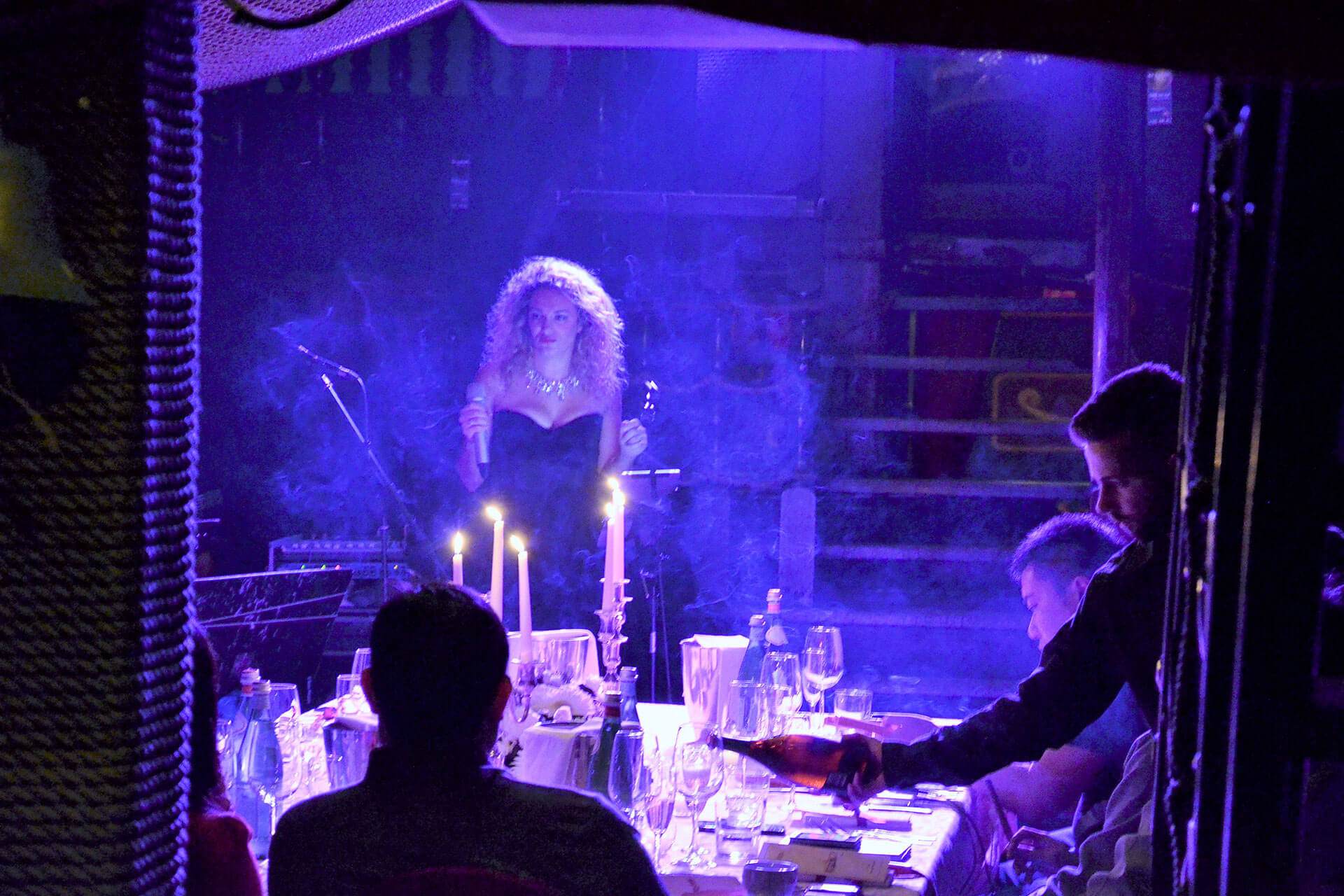 Business Meetings in Venice
Choosing the Venetian Galleon for your business meetings will allow you to astonish your business guests and partners, turning an ordinary work meeting into an exciting and thrilling experience, recreated in a truly stunning atmosphere that will ease social and interpersonal relations.
Navigating with the Venetian Lagoon in the background, business meetings, product presentations and incentives, conferences and business meetings in Venice are supported by suitable technical equipment on request: projection screens, flip charts, simultaneous translation service, in addition to the equipment already on board: sound system, wireless radio and microphones. A variety of team building activities can be organized both on board or on dry land, helping strengthen relationships between colleagues, and providing new motivational stimuli.