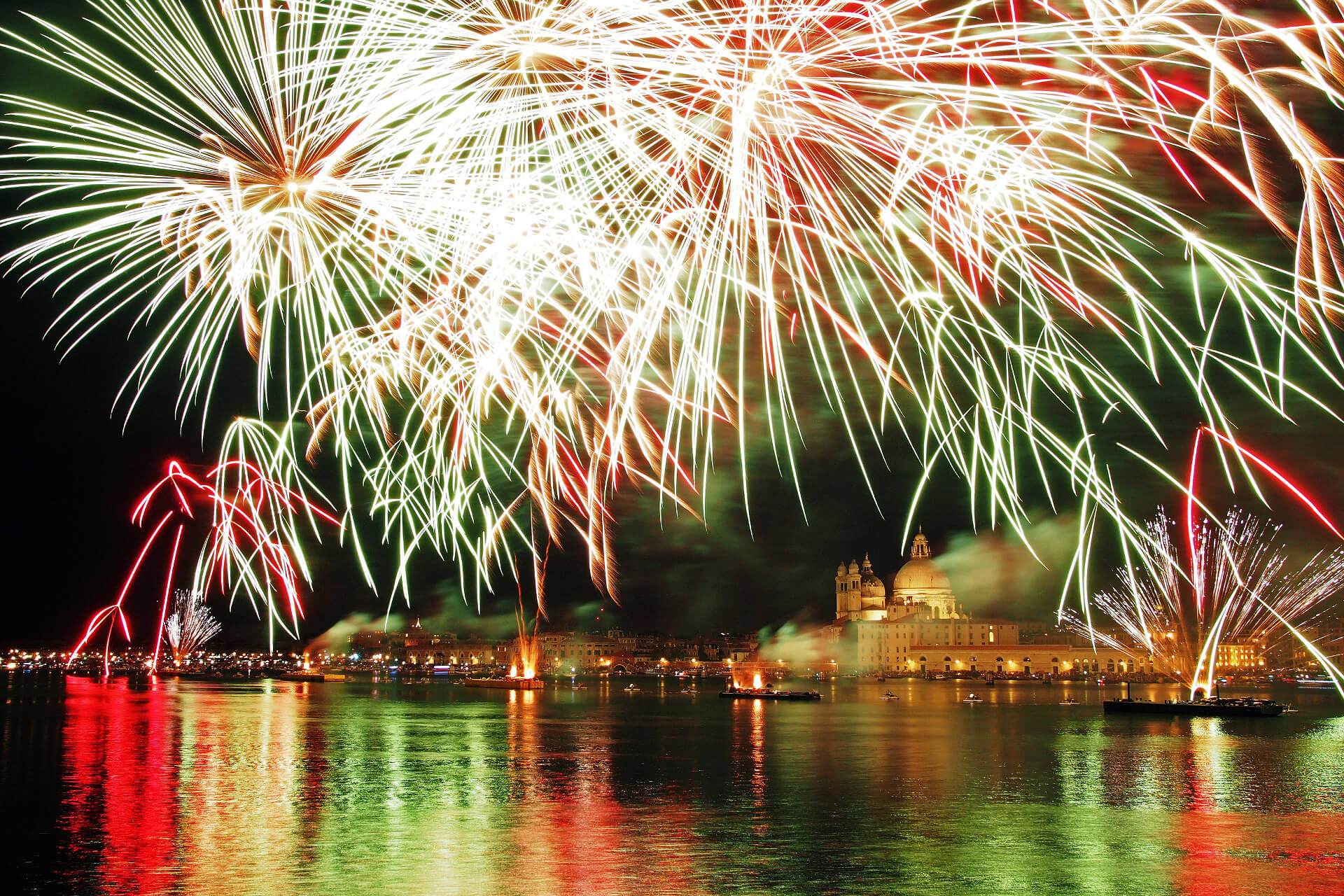 New Year's Eve
Spend an original New Year ... Experience the thrill of toasting in the New Year facing St. Mark's Square!
Once we've set anchor, we'll commence the evening by opening the Grand Buffet of San Silvestro, accompanied by the wines in our galley, in addition to the free bar available throughout the stay on board.
We'll start the countdown to the midnight toast right in front of St. Mark's Square, raising our glasses from the bridge on the Galleon, under a rain of fireworks that will illuminate Venice, saluting the most magical and unforgettable night of the year ... A unique and fascinating atmosphere, with an inspired musical selection, engaging situations and moments of fun accompanying the Galleon's navigation throughout the evening.