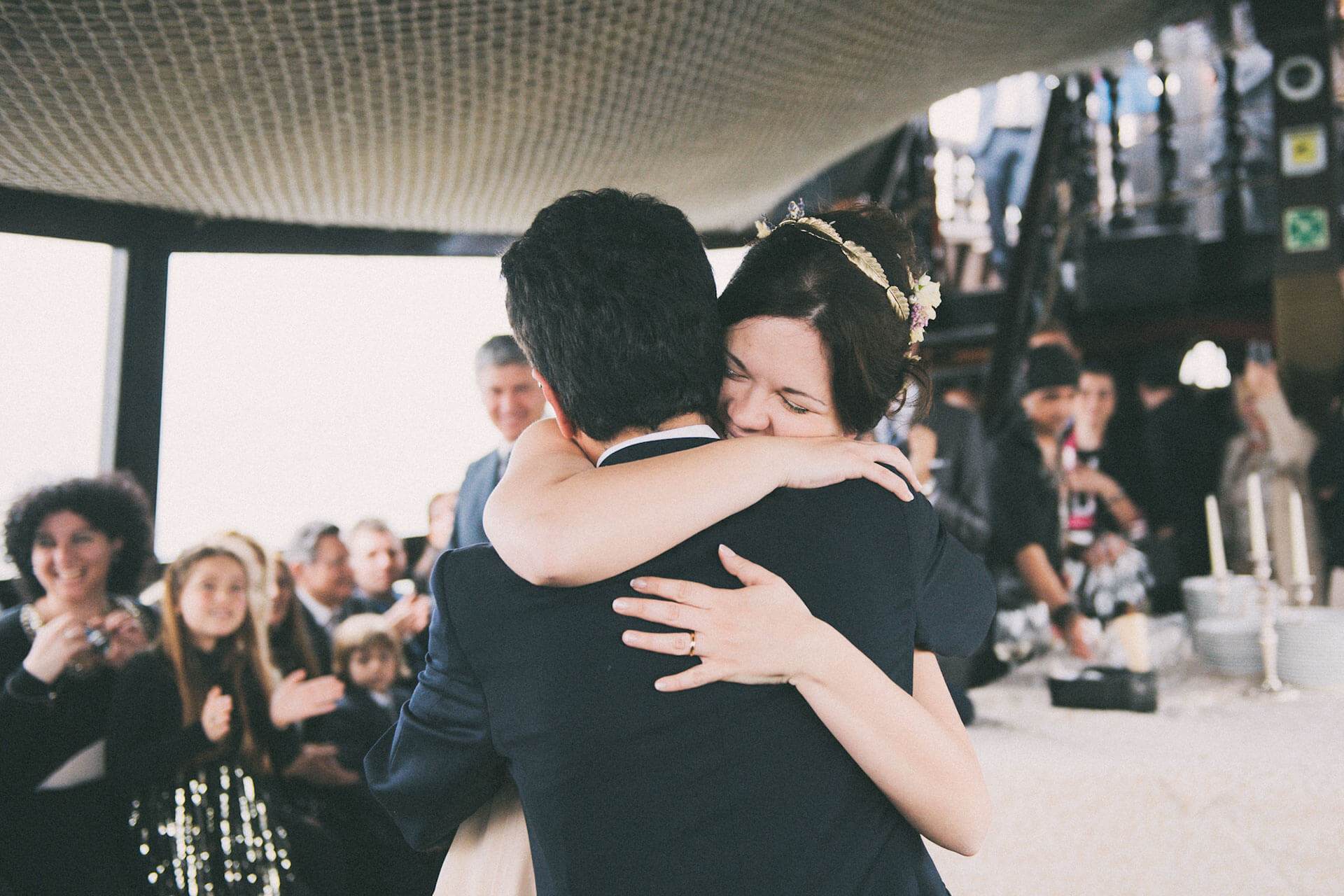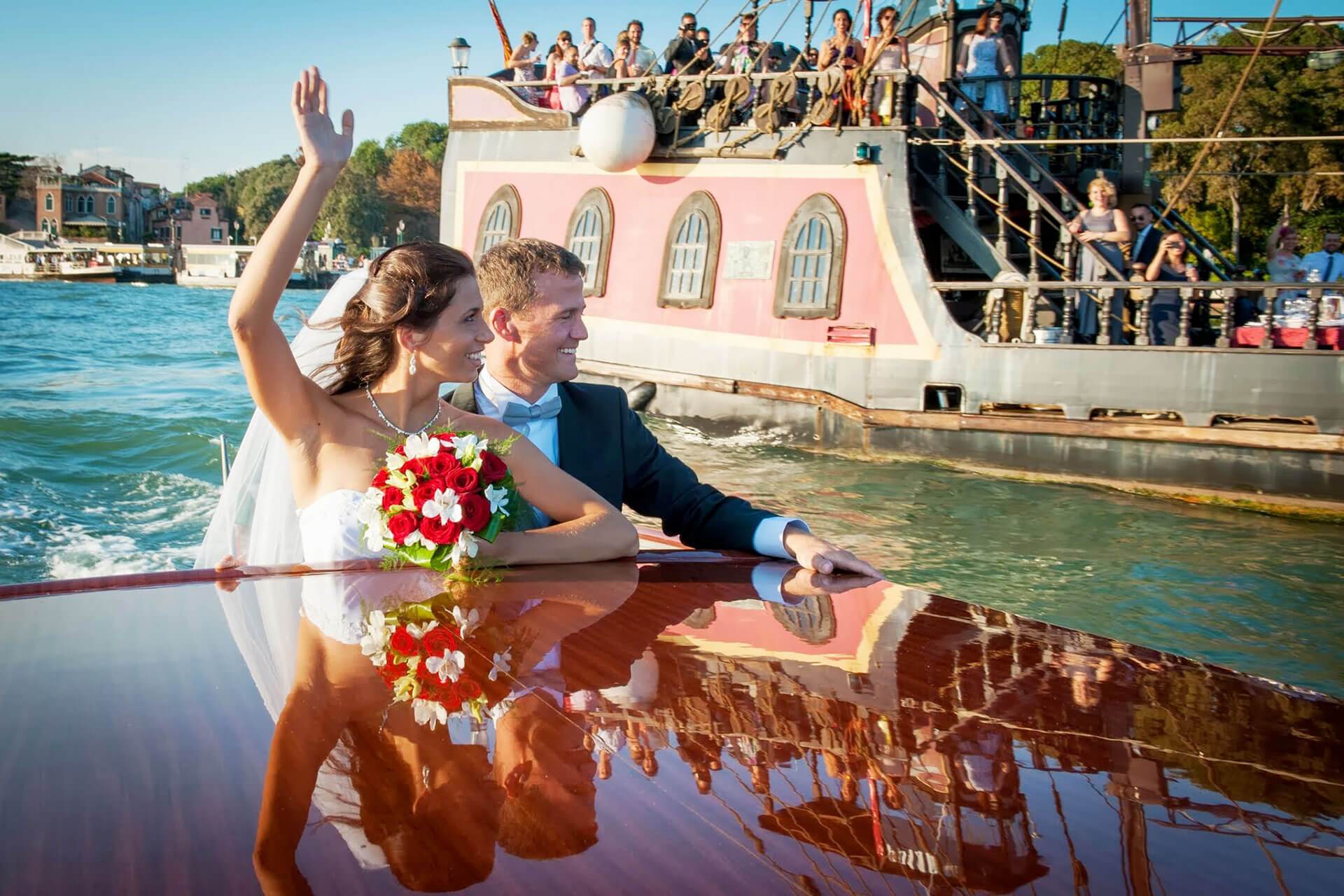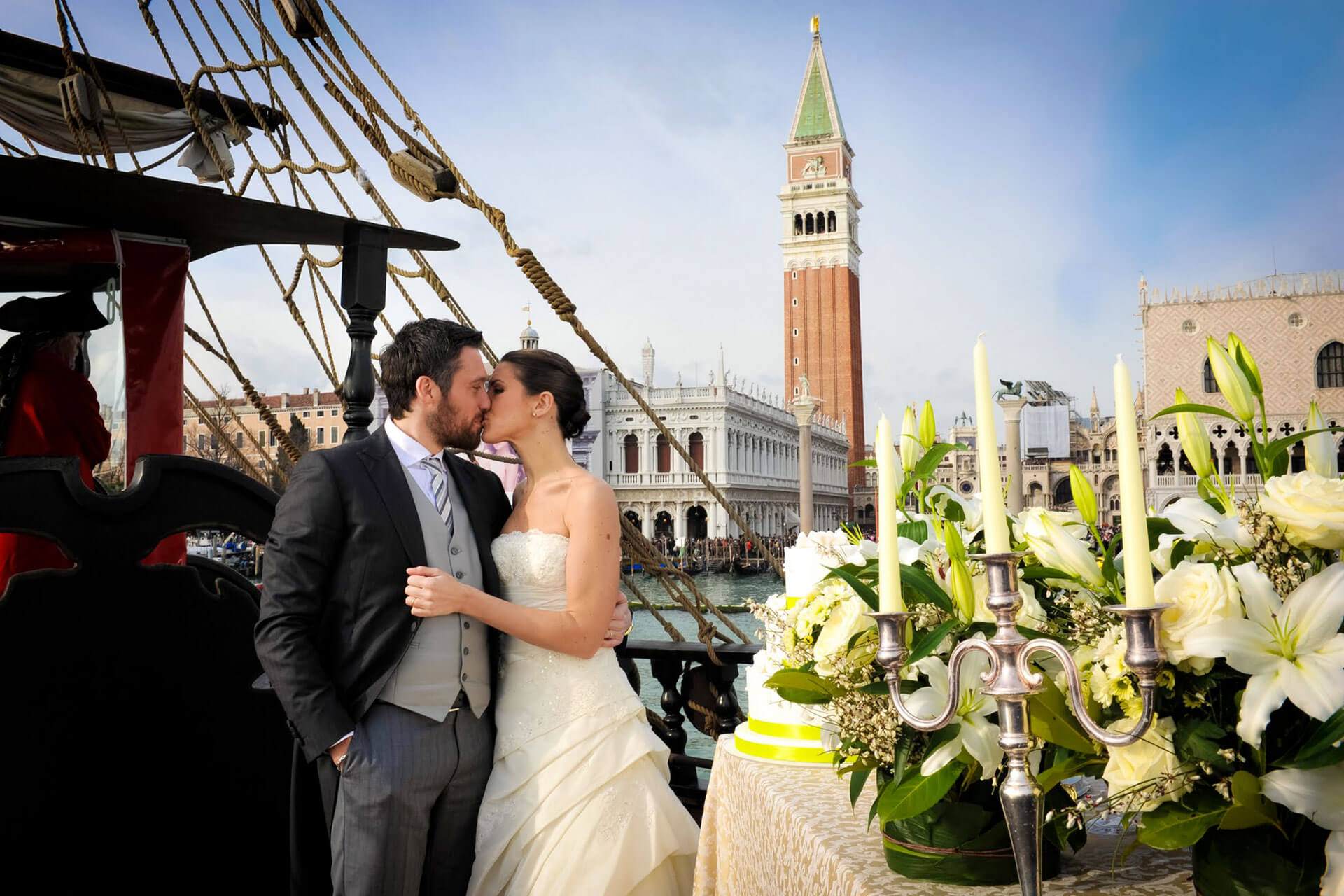 Weddings and receptions in Venice
An aperitif served in the basin of San Marco, a banquet enjoyed while navigating between the islands and canals of the lagoon, stopping for a charming photo shoot, a romantic toast as you cut the wedding cake in front of the splendid backdrop of Piazza San Marco; these are just a few of the privileges offered to guests on board the Venetian Galleon as a location for their wedding reception in Venice.
Our goal is to transform your dream of a lifetime into reality, and our expert staff will guide you every step of the way in planning every detail, rendering the moment truly exclusive.
From the choice of menu to the preparation of the location, floral compositions and wedding cake, every detail will be taken care of to recreate an atmosphere on board that is worthy of a great celebration, leaving your guests in awe.
Pictures from weddings on the Venetian Galleon